Enhancing Hotel Website Images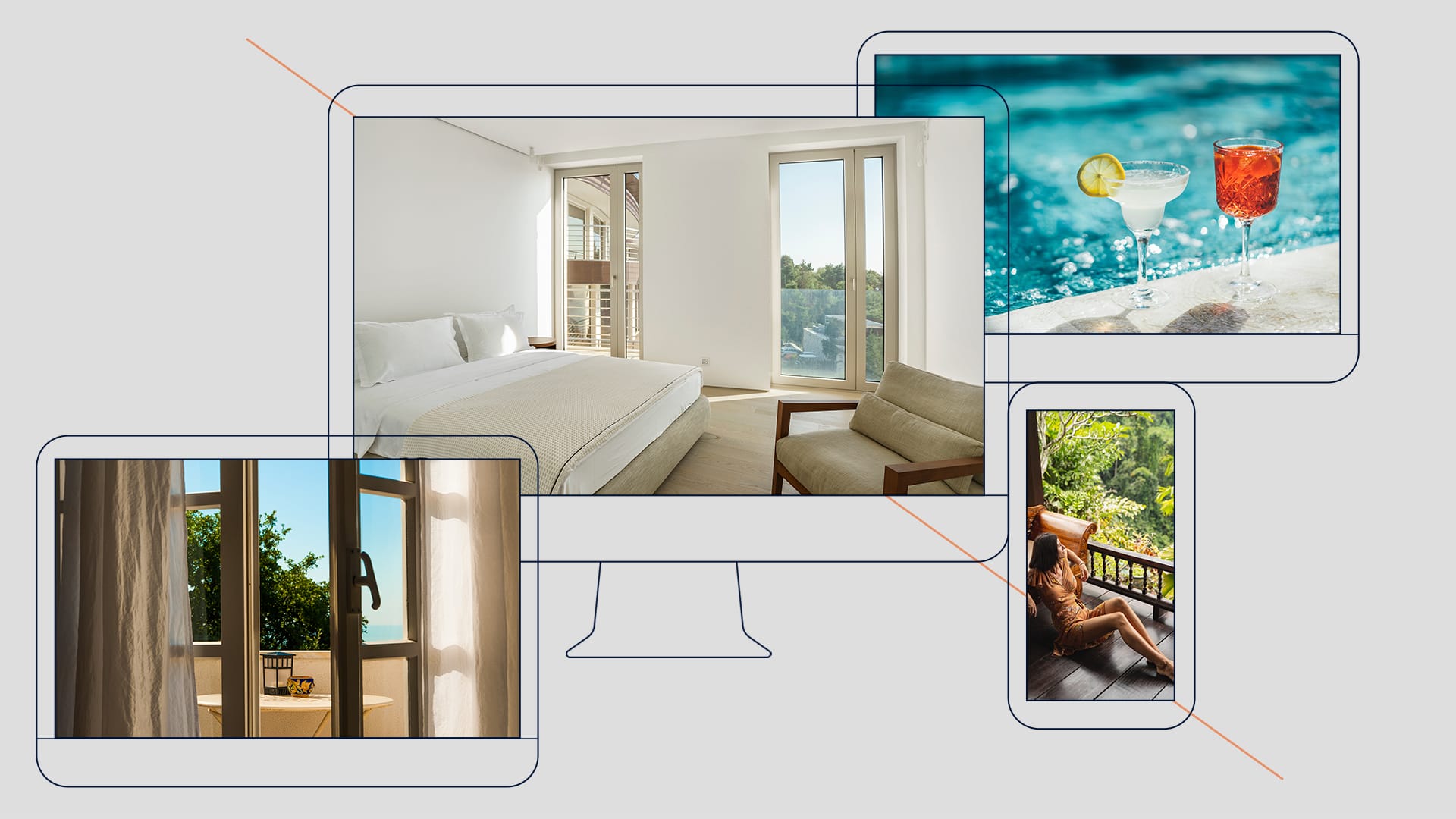 In the digital age, images play a pivotal role in capturing attention and influencing potential guests to book hotels. A well-optimized visual representation of your property can leave a lasting impression and drive bookings. To achieve digital success, it's crucial to explore effective techniques and best practices for maximizing the potential of your hotel website images.
Adhering to Your Brand Strategy
When choosing images for your hotel, it is essential to align them with your brand strategy. Select high-quality visuals that accurately portray the real status of your property without resorting to overselling. By maintaining consistency with your brand identity, you can build trust and credibility with your potential guests.
Include a Wide Range of Images
To provide a comprehensive overview of your hotel, it's crucial to include images of all your property's services and facilities. Consider showcasing the following areas and amenities:
Room Types: Capture images of all room types available, allowing guests to visualize their options.

Bedroom: Showcase well-designed, comfortable bedrooms with attention to detail.
Bathroom: Highlight clean and inviting bathrooms, emphasizing modern fixtures and amenities.
Balcony: If applicable, showcase outdoor spaces such as balconies, terraces, or patios.
View: Feature stunning views from rooms to enhance their appeal.

External Images: Provide a glimpse of the exterior of your property, including the façade and surrounding environment.
Restaurants, Bars, Venues, and Meeting Facilities: Highlight dining areas, bars, event venues, and conference facilities.
Pool, Tennis Court, Gym: Showcase recreational areas, such as pools, tennis courts, or fitness centers.
Reception, Lobby, and Common Areas: Display inviting and well-appointed common spaces, creating a welcoming atmosphere.
Location: Include images that portray the nearby attractions, landmarks, or natural beauty of the surrounding area.
Ensure Well-lit and Focused Images
To create visually appealing images, guarantee that they are properly illuminated and accurately focused. This ensures that both the interior of the room and the guests' view are captured in detail. Bright and clear images leave a positive impression and instill confidence in potential guests.
Include Informative and Atmospheric Images
To reassure guests that they know what they are booking, showcase informative images of different room types and event facilities. Additionally, incorporate atmospheric images that capture the ambiance and character of your accommodations and services. These visuals provide a glimpse of the unique experience guests can expect during their stay.
Provide Both Horizontal and Vertical Images
To optimize user experience on different devices, it's important to include both horizontal and vertical images. Horizontal images are ideal for the desktop version, while vertical images are crucial for the mobile version. Instruct your photographer to capture both orientations for every photo taken to ensure seamless presentation across various platforms.
Strategic Use of People in Images
Including people, whether models or guests, in select images can enhance guest engagement and create a sense of authenticity. However, it's important to strike a balance and avoid excessive use. Utilize people strategically, primarily in atmospheric visuals, to maintain a realistic portrayal of the hotel experience.
Incorporate Diverse Concepts
Recognize that your guests have different expectations and preferences. Provide images that cater to various periods of the year (spring, summer, fall) and different guest demographics (couples, families, business travelers) aligned with your hotel's main target groups. This web content personalization ensures that potential guests can visualize their ideal stay, regardless of the time of year or the purpose of their visit.
Define Your Signature Image
Choose a captivating image that represents the essence of your hotel. This image will be used as the main visual across all your communications, including your website, online travel agencies (OTAs), and social media. A signature image helps create a strong brand identity and leaves a lasting impression on potential guests.
Ensure Image Usage Rights
It is crucial to ensure that you possess the appropriate usage rights for all the images used. This includes obtaining permission from photographers and ensuring compliance with copyright laws.
Select the Best Partner to Elevate the Impact of your Images
When it comes to enhancing the effectiveness of your images, selecting the right partner is paramount.
Hotelwize's platform provides a comprehensive solution with automatic image optimization using industry standards like WebP and Content Delivery Network (CDN), resulting in faster loading times while maintaining image quality.
Moreover, our AI technology generates automatically ALT descriptions, improving SEO optimization and accessibility.
Hotelwize's expert production team ensures optimal image cropping for both desktop and mobile versions, ensuring a seamless and visually appealing presentation across all devices.
Choose Hotelwize as your partner to elevate the impact of your images and achieve digital success.
Optimizing your hotel website images is crucial for attracting potential guests, leaving a lasting impression, and driving bookings. By adhering to best practices and guidelines, selecting high-quality visuals, and utilizing Hotelwize's image optimization capabilities, you can effectively showcase your hotel's unique features and enhance your online presence.
For further inquiries and assistance in achieving optimal results for your website, do not hesitate to get in touch with Hotelwize's knowledgeable team.