Hotelwize was Awarded at the Travel Weekly Magellan Awards 2021 in the U.S.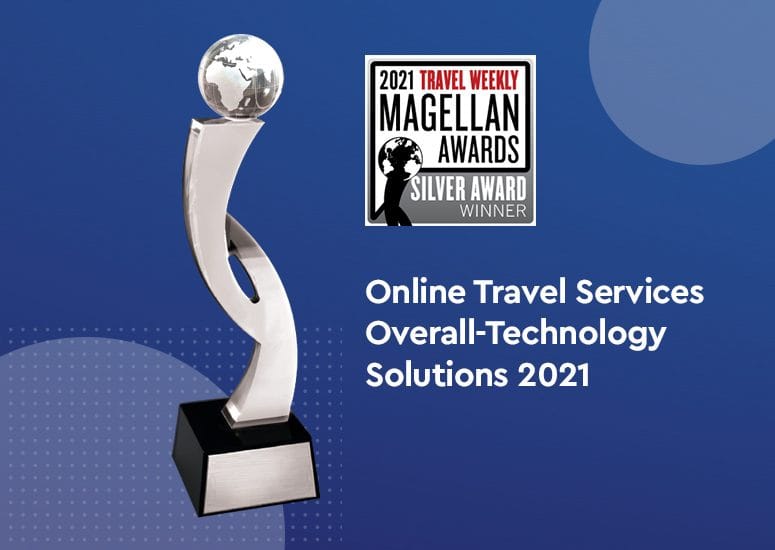 The high level of quality of the websites Hotelwize develops for its customers, has granted her a new honorary distinction in one of the most important institutions of the tourism industry at an international level.
Hotelwize was awarded a Silver Award at the 2021 Travel Weekly Magellan Awards in the Online Travel Services - Overall-Technology Solutions category.
Hotelwize's nomination was fueled by its websites' exceptional design of high aesthetics and functionality, the state-of-the-art technology that supports the platform on which its implementations are developed with emphasis on the speed of content display, security, interconnection with third party services and ease of use, as well as its specialized orientation to increase the sales of all the accommodations that trust it.
The Magellan Awards of Travel Weekly highlight the companies of the sector that focus on providing excellent design, marketing and services to a wide range of the tourism industry that deals with Hospitality, Tourism Destinations, Cruise, Internet Services, Airlines, Airports, Travel Agencies, Tour Operators and Ground Transportation.
The awards jury consists of renowned leaders of the tourism industry, that evaluate entries according to a standard of excellence based on the long experience of Travel Weekly, the most influential media in the North American tourism market, in providing news, research, opinions and analysis related to the travel industry.
This new award for Hotelwize, from an international institution of high prestige, strengthens our actions and our commitment to the goal of continuous development of our products and the provision of innovative high-quality services to the hotels that trust us.
Contact the Hotelwize team directly at [email protected] and at +302103005580 to find out how to acquire a new website developed on our award-winning platform in a very short time.