Hotelwize was graciously awarded at the 2021 Tourism Awards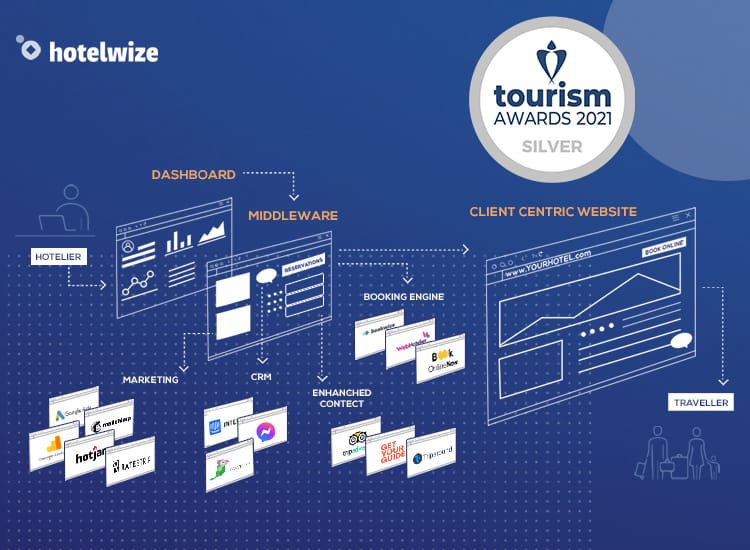 Confirming its technological superiority and advanced quality of implementations in terms of aesthetics, Hotelwize's platform was honored with 2 awards at the Tourism Awards of 2021, for the Innovative Use of Technology as well as for the design and functionality of the Multi-Property Canvas!
Innovative Use of Technology for the Hotelwize Platform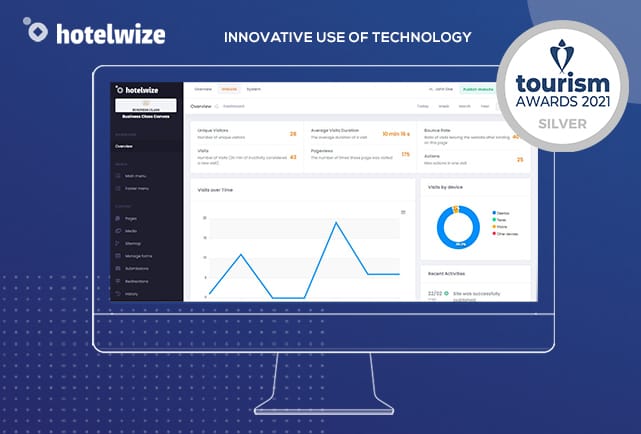 Hotelwize's platform is the most innovative solution for hotel website development. Through the use of state-of-the-art technology, Hotelwize's software engineers have created a solution that focuses on the needs and requirements of hotel websites, achieving the optimal balance between high aesthetics with multiple photos, functionality, speed performance and a high level of security.
Hotelwize's platform received a Silver Tourism Award in the category Innovative Use of Technology underlining the effectiveness of the solution and the catalytic effect it can have on the digital presence of the accommodations that choose it!
Multi-Property Canvas Website for Multiple Accommodation Properties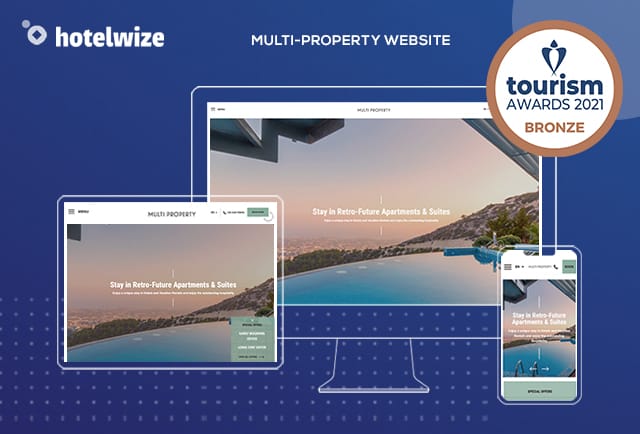 The Multi-Property Canvas is Hotelwize's proposal for the optimal presentation of multiple accommodations on a website. This canvas is the ideal solution for hotel chains, accommodation management companies or owners of multiple accommodation properties.
Hotelwize's multi-accommodation solution won the Bronze Tourism Award in the Website category, highlighting the quality of Hotelwize's hotel websites, while demonstrating that the value-for-money alternative to the development of a canvas-based hotel website can deservedly compete against more expensive custom implementations.
The awards granted to Hotelwize at the Tourism Awards 2021, along with the great recognition and acceptance of its solution by the hotel executives, strengthen the effort to further develop Hotelwize with continuous innovations and new functionalities.
Contact the Hotelwize team at [email protected] and at +302103005580 and learn how to instantly get your own website, developed on our new award-winning platform.