Explore Hotelwize's User-Friendly CMS for Hotel Websites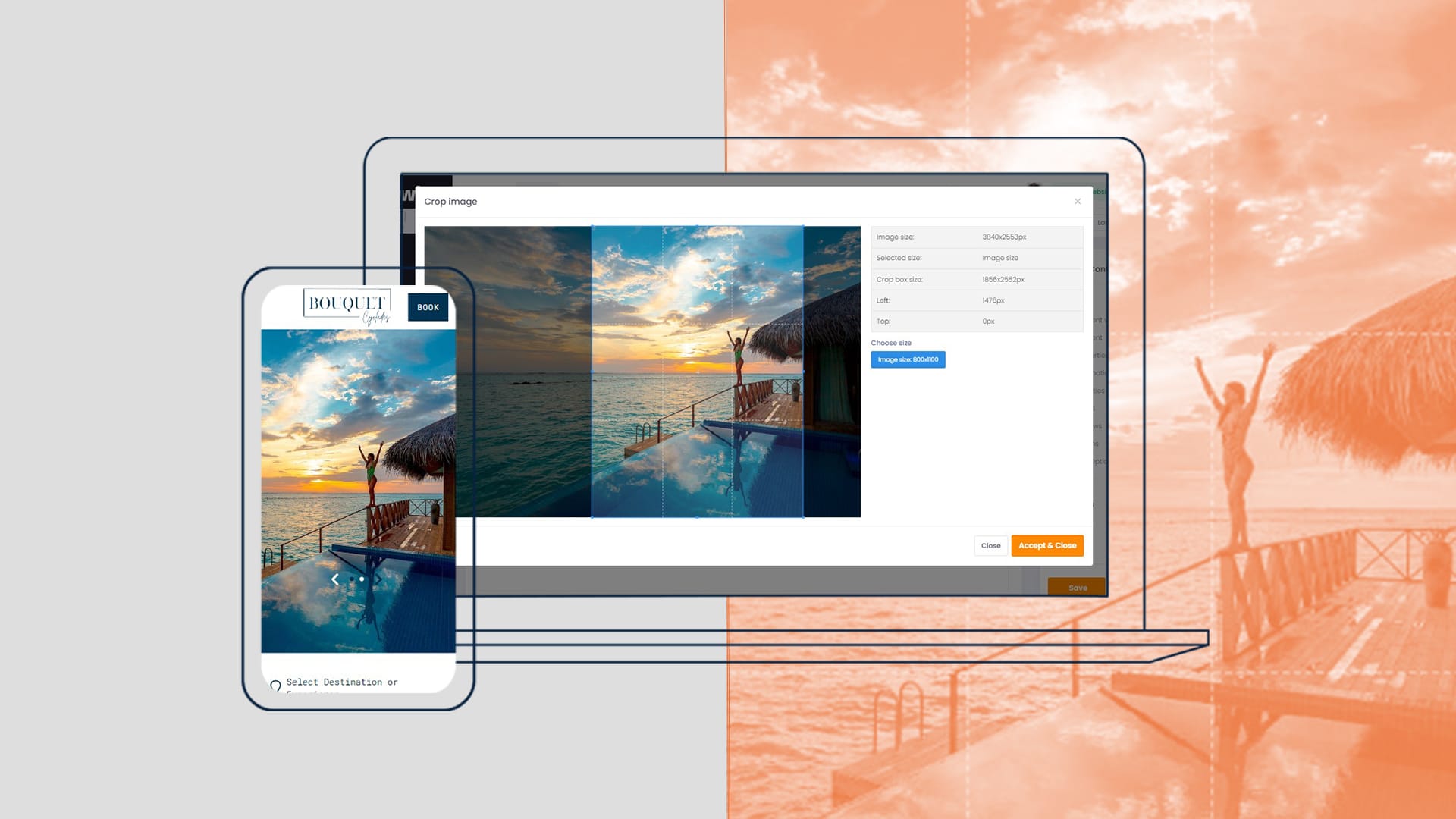 Discover the efficiency and ease of managing your hotel's website with Hotelwize CMS - a leading easy CMS for hotel websites. This user-friendly CMS for hotels offers a seamless experience, empowering hoteliers to update and enhance their websites effortlessly.
In this article, we showcase the simplicity of hotel website content management using Hotelwize Platform. We present the effortless process of updating your hotel website's text and images, managing your hotel images for various screens, and harnessing the remarkable power of Artificial Intelligence to swiftly create text for your website.
A user-friendly way to Update Text
Updating text on your hotel's website is a breeze with Hotelwize platform - the easy CMS for hotel websites. Navigate to the desired page, make the necessary changes, and click Save. A single click to Publish, and your website is updated!
Update Images with a few clicks
Enhance your hotel's website with stunning visuals effortlessly using Hotelwize's user-friendly CMS for hotels. Visit the page section where you want to add an image, upload the chosen image, and select it. A quick Save and Publish, and your new image is visible to your hotel website visitors.
Flexible Image Management for Different Device Types
Recognizing the importance of a diverse device experience, Hotelwize allows seamless image management for both desktop and mobile versions. Choose the same image or opt for different ones for each version. Customize cropping to ensure optimal display on every device. Effortless adjustments, followed by Save and Publish clicks, guarantee your website looks stunning across various screens.
Easy Hotel Website Content with AI Content Creation
Crafting compelling text for your hotel's website is made simple with Hotelwize's easy CMS for hotels. Provide a brief description of the desired content, and watch as the AI-powered content creation tool generates engaging copy within seconds. Tailor it to your liking, Save, and Publish - infuse your website with fresh, AI-generated content that resonates with your audience.
When seeking an uncomplicated and efficient CMS tailored for hotel websites, Hotelwize CMS stands out as the prime choice. Seamlessly manage your website's content and visuals, tailored precisely to your needs. With its intuitive interface and powerful features, Hotelwize is the epitome of a user-friendly CMS for hotels, making it the best solution for hotels aiming for a remarkable online presence.
Experience the ease, embrace the efficiency, and elevate your hotel's digital journey with Hotelwize - the unparalleled choice for an easy website for hotels and a user-friendly CMS that helps hoteliers manage seamlessly their online presence.