Web Content Personalization: the new groundbreaking innovation by Hotelwize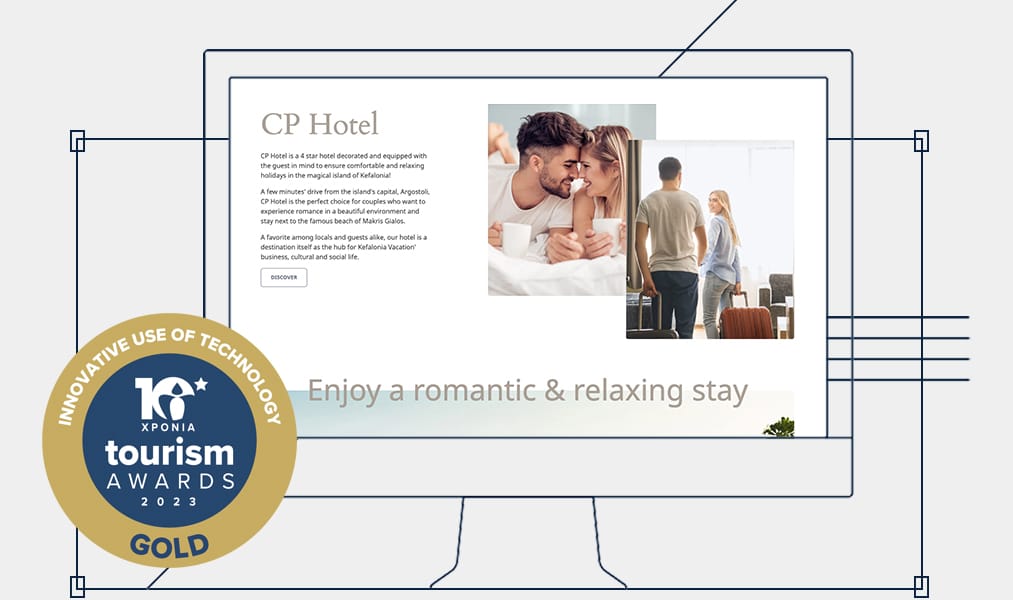 Being a pioneer in hotel website development, Hotelwize has created a new revolutionary functionality that enhances the website visitors' experience and has an immediate effect on the hotel's sales.
Through the Web Content Personalization feature, the Hotelwize hotel websites show to every guest-type content that is relevant to their specific needs and characteristics.
Personalized Content Experience
By showing the same generic content to different guest types, the hotel websites lack the flexibility to provide online the same personalized experience that they offer on-site, an issue that has negative impact on the perception of the potential guests for the level of service that they will have during their stay and to the engagement that they have with the hotel's brand.
On the other hand, showing irrelevant content, may lead to loss of clientele. Imagine a couple browsing your hotel website and noticing a lot of family-targeted photos and experiences; they most probably decide to choose another hotel for their stay.
Hotelwize's Web Content Personalization feature, brings an end to such issues. According to each guest's preferences (e.g. number of guests, period of stay), Hotelwize presents different content that it is relevant to them and increases their possibility to proceed to a reservation on the hotel.
Show Relative Content
Hotelwize lets you easily present the content that is relative to your target audience. Through a simple procedure you can change your images, titles and text to refer to each guest-type. For example, if you are targeting families, you can use images of a family at your pool, or children playing in the playground; if you are targeting couples, you can use images of a couple enjoying a massage-for-two or a romantic dinner at your gourmet restaurant.
At the same time, you can update not only the titles and text of your descriptions, but the experience and room type suggestions that you want to highlight for each guest-type as well!
Enhance your Marketing Campaigns
Using Hotelwize's Content Personalization innovation for hotel websites, hotels can boost the effectiveness of their marketing campaigns. Imagine creating a campaign on your Social Media, on Google Ads, or through a newsletter, which is dedicated to promoting your New Year's Eve packages and experiences that you have prepared for your guests who will stay during the festive period. Instead of sending them to generic content or to a landing page with limited content, you can prepare a whole new version of your website dedicated to the Christmas & New Year's Eve period.
Choose Hotelwize for your new hotel website and take advantage of our pioneering innovations such as Content Personalization and Liquid e-Commerce for hotels.
Contact us on +30 210 300 5580 or [email protected] and find out more about how you can get an impressive new website for your hotel within only a few days.