Why leading hoteliers trust Hotelwize for their new hotel websites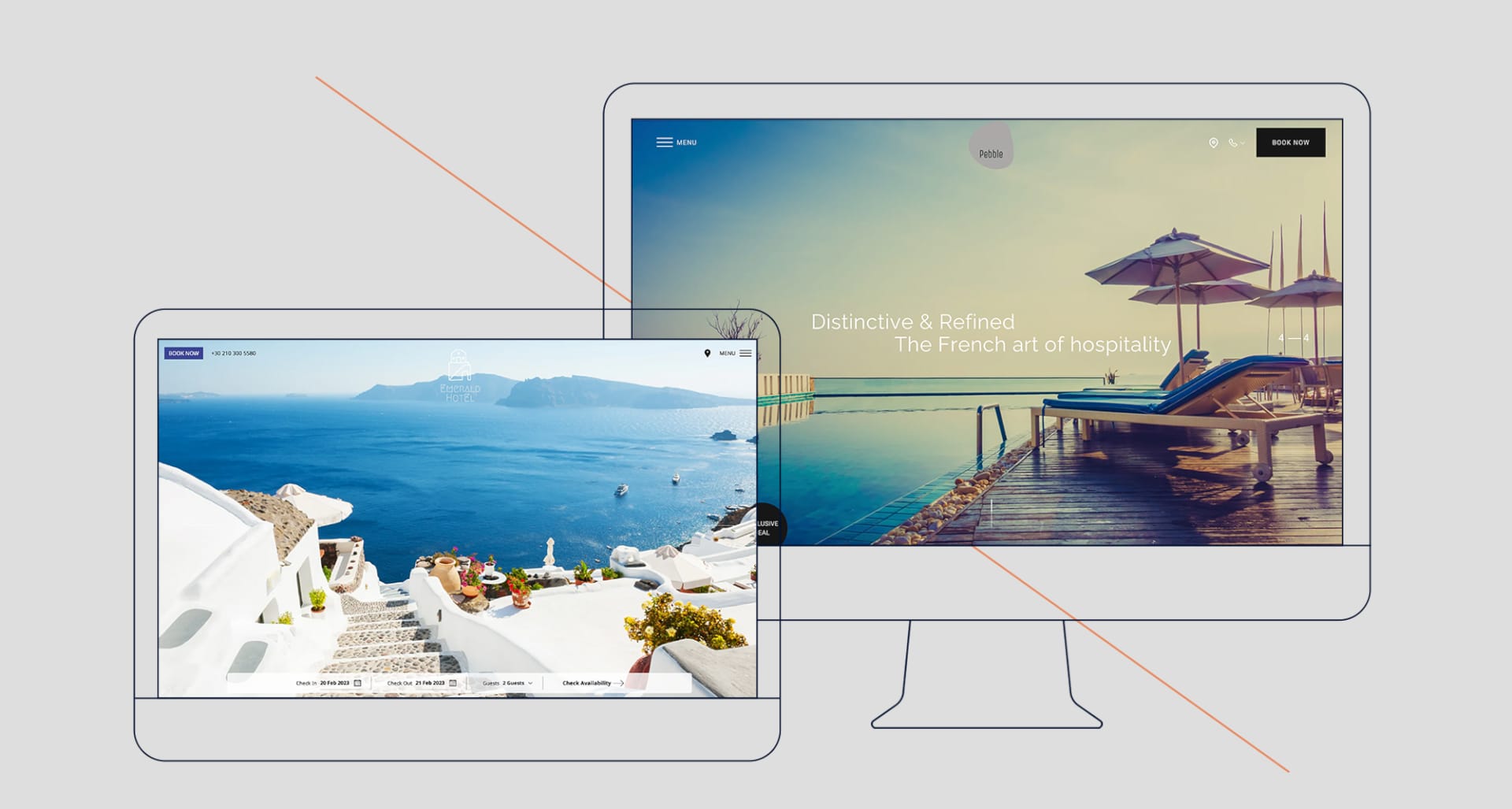 Hotelwize is a pioneering platform for creating hotel websites, and since its launch in 2021, it has received an enthusiastic reception from more than 300 hotels that already use it. Providing a blend of inspiring designs, state-of-the-art technology, and exceptional customer service, Hotelwize has evolved into the hotel websites' solution with the highest growth in several countries.
Why is Hotelwize the best solution for hotel websites?
1. Impressive Designs
Hotelwize's awarded team of designers has created exceptional designs, dedicated to every type of accommodation property, focusing on each category's particular needs.
2. Advanced Technology
Hotelwize's new platform ensures that our hotel websites are fast and secure and that they include unique features that enhance hotel website sales:
3. Efficient Customer Support
Our team of experts on hotel websites is available before, during, and after the development of your website to advise you, create your website, and support you with any questions after your website's launch.
4. Value for Money
Through our cost-effective business model, Hotelwize offers high-quality hotel websites in a significantly lower price than most of the other top-level hotel website solutions. Hotelwize is provided using the Software-as-a-Service model (SaaS), ensuring that the results of our work will meet the highest standards at the most advantageous price.
5. Dedicated to Hotel Websites
The hotelwize team is exclusively focused on building exceptional websites for Hotels. Our team consists of hospitality marketers, awarded designers, and software engineers with a long experience in developing hotel websites.
Why should I trust my new website to Hotelwize?
Hotelwize Team consists of executives with long experience in both hotel website development and hospitality marketing, and are dedicated to creating exclusively hotel websites. Hoteliers who choose Hotelwize for their property's new website can be confident that will get a flawless result at the best price.
Leave all the hassle to us: Hotelwize is not just a website builder; you only need to provide us with your content (texts & images) and we develop your new website in no more than 7 days
Gain complete control over your content: our easy-to-use Control Panel lets you make any change that you want in your website's content with only a few clicks
Boost your website's sales: through our platform's advanced features, our topnotch designs, and the seamless integration with numerous third-party hotel applications, your website's conversion rate is increased, enhancing your direct reservations and your services' sales
Highlight your Brand: by taking advantage of Hotelwize's impressive hotel websites, you can enforce the image of your property and your brand's performance