Unlock Your Winter Hotel's Potential with a New Website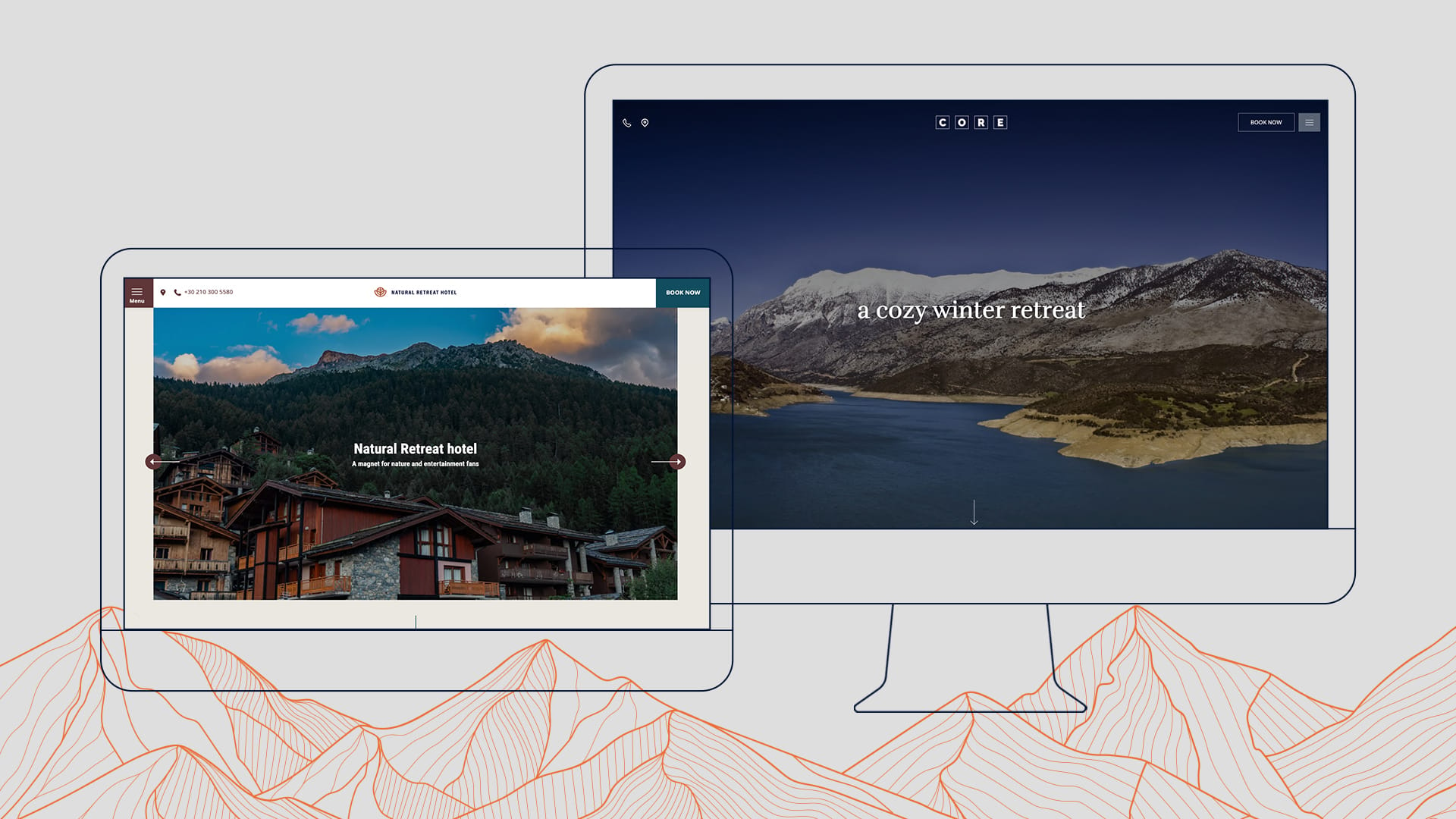 As the summer season comes to an end, for hotels nestled amidst picturesque mountains or surrounded by the tranquility of nature it's the season of heightened allure and challenges. As a mountain hotel, capturing the essence of this season and effectively reaching potential guests is paramount. This is where a new, winter hotel website comes into play, revolutionizing your digital presence and elevating your guests' digital experience.
Websites for Winter Hotels
Winter hotels face a unique set of challenges. The competition intensifies, guest expectations soar, and effectively communicating your hotel's offerings becomes crucial. Capturing the beauty of snowy landscapes or the cozy ambiance indoors needs to translate seamlessly into the digital realm. Your website is often the first interaction potential guests have with your hotel. It should be inviting, informative, and effortless to navigate.
Hotel Websites for Hotels in Nature by Hotelwize
Hotelwize is a trailblazer in crafting specialized hotel websites. We understand the intricate nuances of different hotel types, particularly those situated in winter destinations. Hotelwize offers a range of options, including dedicated canvases for hotels in nature, like the Mountain Hotel Canvas and the Natural Retreat Canvas designed to spotlight the unique features and activities specific to these environments, as well as a bouquet of flexible designs that can be effectively adopted to highlight the USPs of a winter hotel.
You may check two versions of our most popular Canvases, adapted for winter hotels.
Why get a new mountain hotel website by Hotelwize?
Visual Appeal: The aesthetics of your website matter. A modern, visually appealing design captures attention and sets expectations for your guests, especially in a visually-driven season like winter.
Effortless Navigation: A well-structured website makes it easy for visitors to find information quickly, encouraging them to make reservations swiftly and effortlessly.
Highlight Unique Features: Showcase your nature hotel's special features, whether it's breathtaking mountain views, outdoor activities, or cozy indoor amenities. A new website allows you to emphasize what sets you apart.
Mobile First Designs: More people use mobile devices to book their stays. A new website ensures that your hotel is accessible and appealing on various devices.
Swift Turnaround: Hotelwize commits to delivering your tailor-made website in just 7 days by the time that you will provide us your content, perfectly timed before the winter rush.
Diverse Canvases: With multiple canvases for every pricing tier, Hotelwize provides an array of design options, even beyond dedicated themes like the Mountain Hotel Canvas, ensuring your website aligns precisely with your hotel's essence.
Innovative Technology: Hotelwize Platform provides you with an array of innovations to enhance your mountain hotel website. Take advantage of Liquid e-Commerce, Web Content Personalization and AI functionalities.
Expertise: Hotelwize specializes in hotel website design, understanding the unique needs of winter hotels and hotels in nature. Our expertise ensures your website effectively captures and promotes your hotel's unique offerings.
This winter season, let your hotel shine online with a new, thoughtfully designed website by Hotelwize. Embrace the beauty of the season and entice guests to experience the magic of your winter retreat. Opt for a website that stands out amidst the winter landscape, and let Hotelwize turn your digital dreams into a cozy reality.