Top Notch Hotel Websites: Inspiring Examples for Your New Website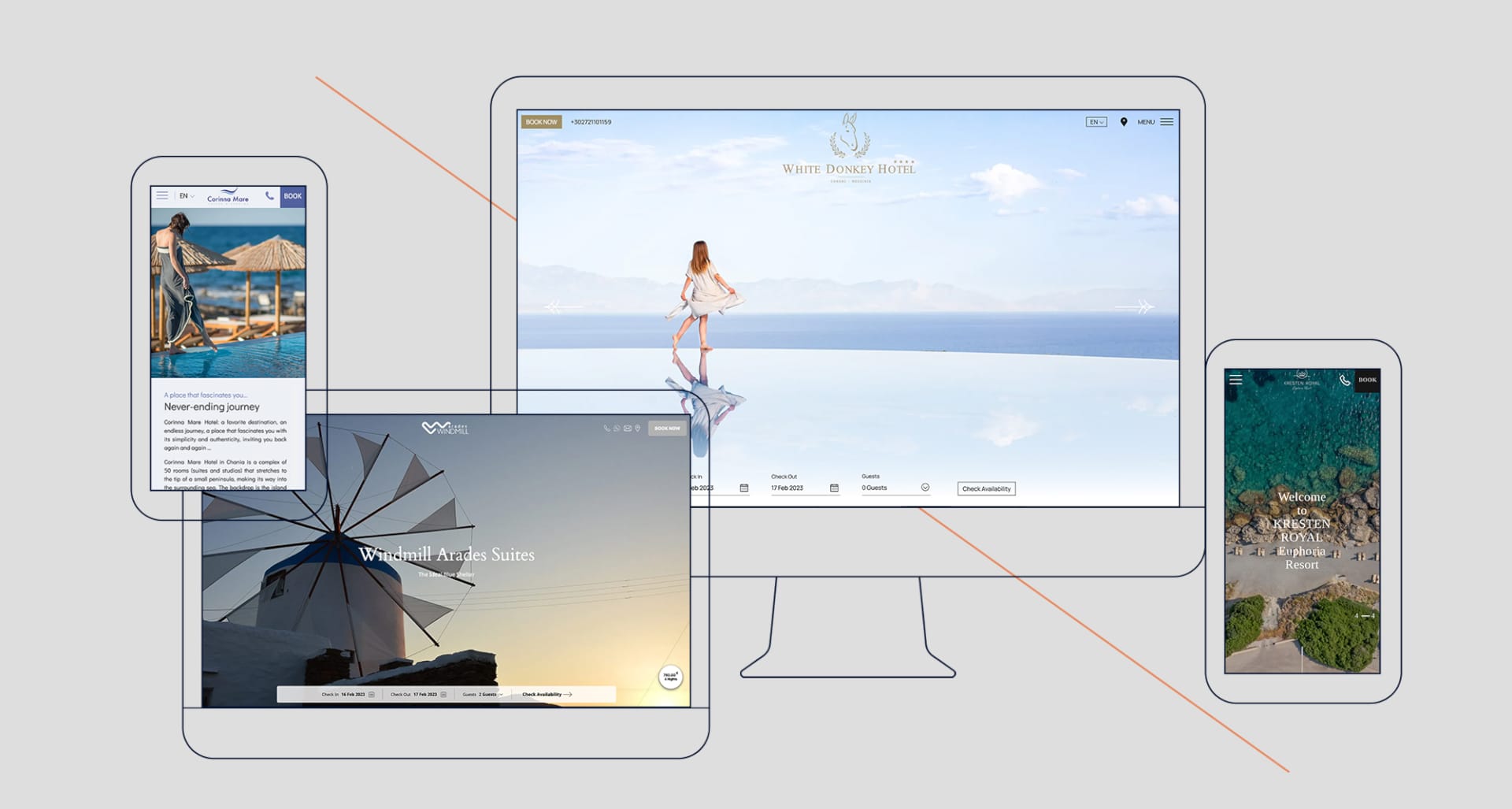 A well-designed and user-friendly website can make all the difference in attracting new guests to your property. At the same time, having an impressive hotel website with effective architecture and easy navigation is a prerequisite. With so many great hotel website designs out there, it can be overwhelming to know where to start. In this article, we have put together a list of top-notch hotel websites developed by Hotelwize, which highlight the hotels' USPs and enhance our clients' online sales!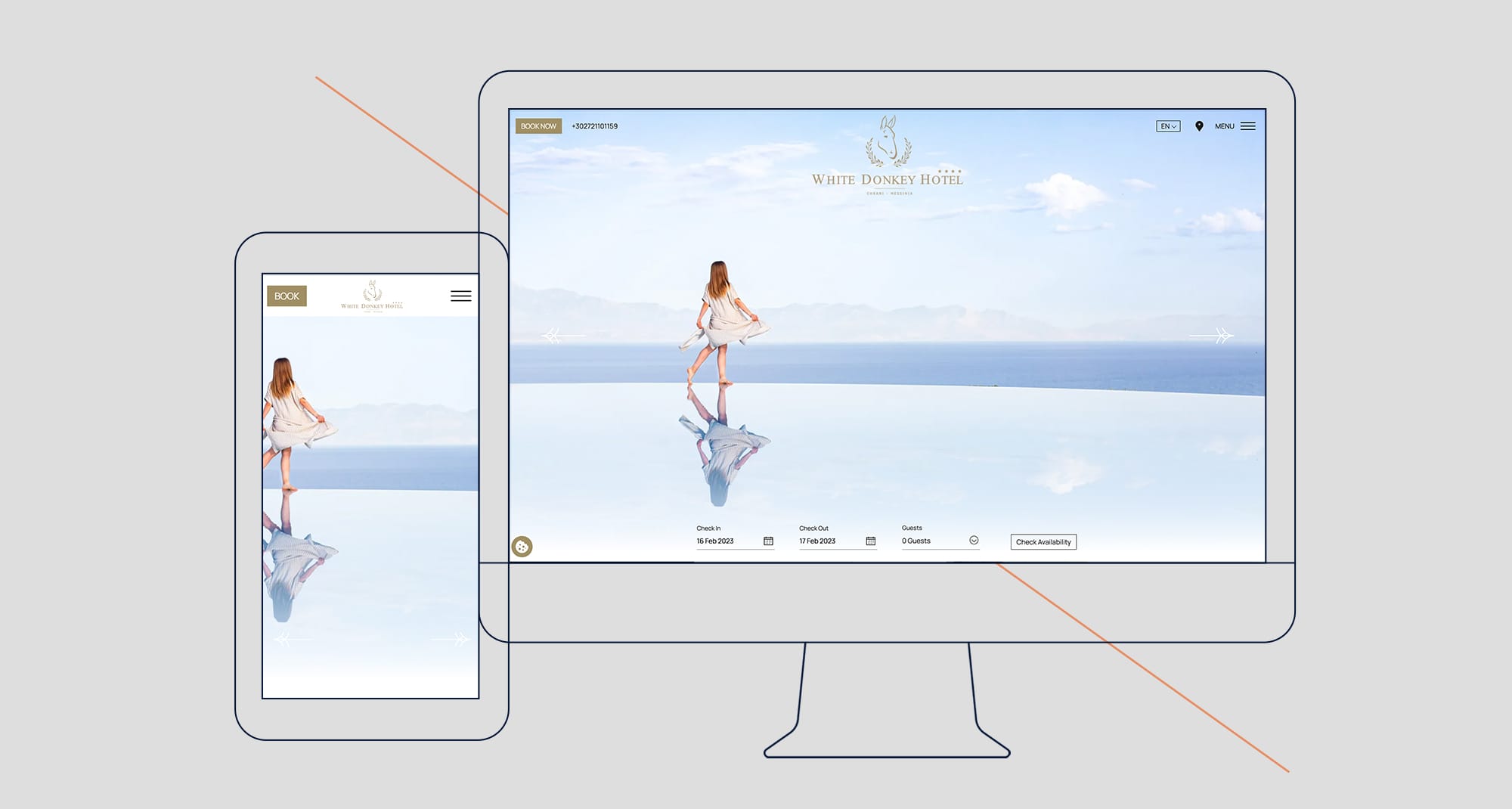 Based on our Emerald Hotel Canvas, White Donkey Hotel's new website focuses on using impeccably the high-quality images of the property and showcasing the accommodation options offered to its guests. In addition, the website includes a concise presentation of the hotel's services along with an informative section about its area and the most important Places of Interest. The integration of the booking procedure through Hotelwize's Liquid e-Commerce functionality improves the booking flow and boosts the conversion rate of the hotel website.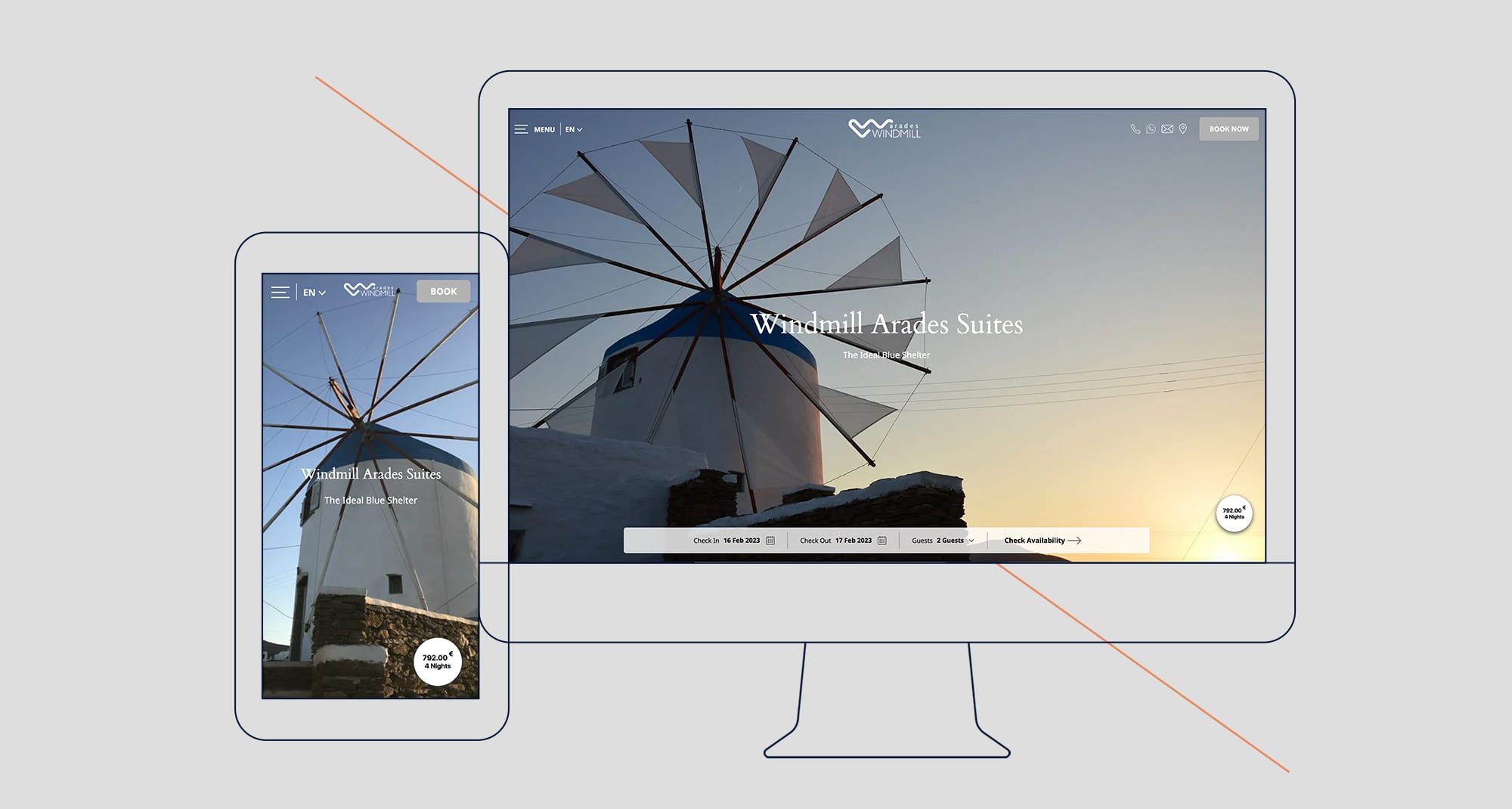 For the website of Windmill Arades Suites in Sifnos, the Hotelwize team chose our Cozy Hotel Canvas. Including fusion design elements and taking advantage of the beautiful images of the island's landscape, the new website brings to the limelight the destination and the activities and experience that the guests will be able to enjoy, promoting efficiently the accommodation property. Further than that, through the dedicated "Offers" section and through the plug-and-play integrations with third-party hotel applications, the website complements the hotel's sales actions.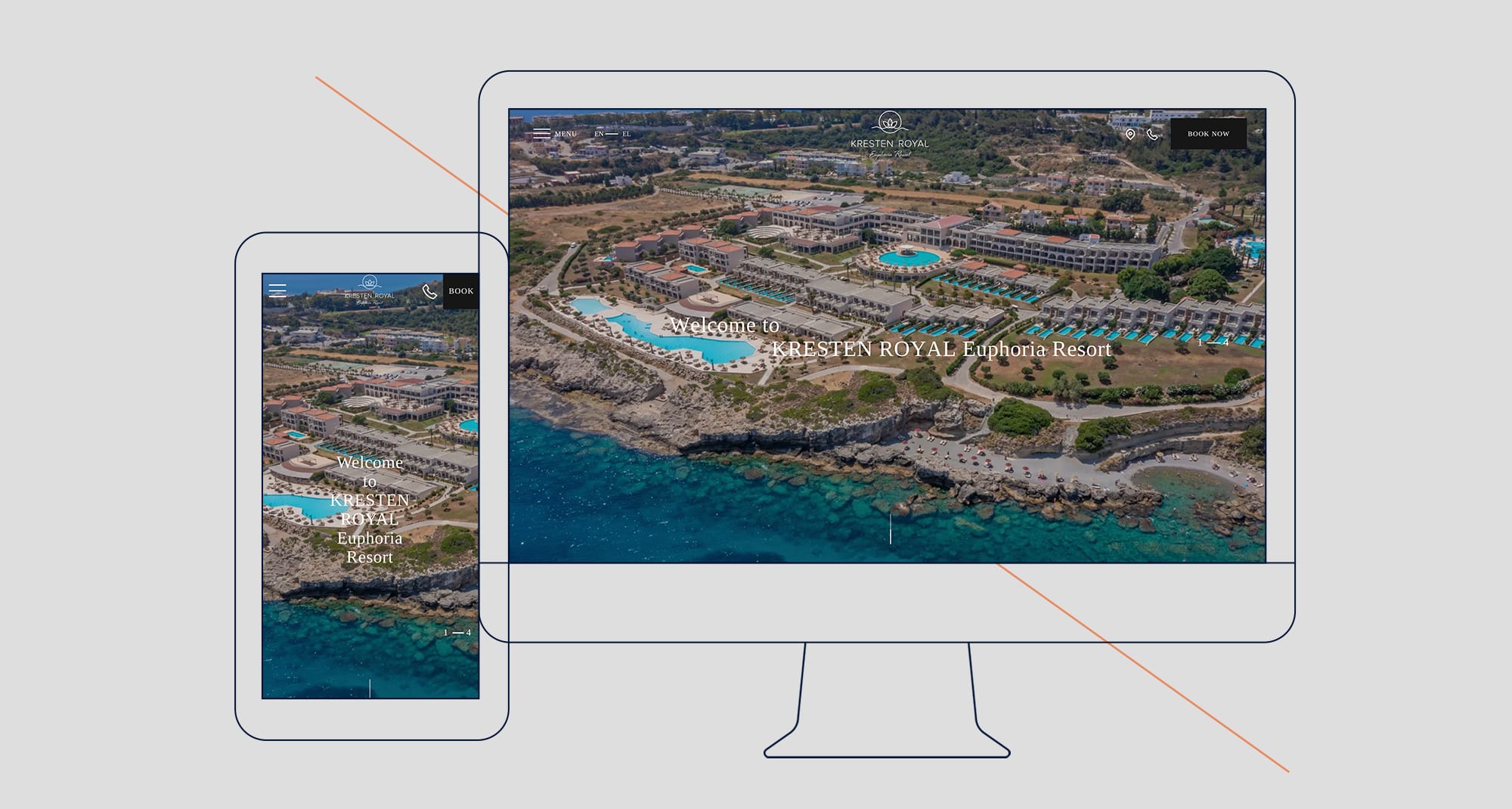 Using Pebble Hotel Canvas's sophisticated design and web effects, Hotelwize's creation for Kresten Royal Euphoria Resort's new hotel website underlines the luxury characteristics of the property and presents the wide range of facilities and services that the resort offers to its guests. Through the canvas's mobile-first design, the challenging goal of showcasing massive information in a clean and easy-to-navigate layout for any device has been flawlessly achieved. Likewise, the addition of dedicated pages, contact forms and distinct Call to Action buttons, advances the hotel's sales not only for its accommodation offering but for its separate services as well (restaurants, wellness, events, etc).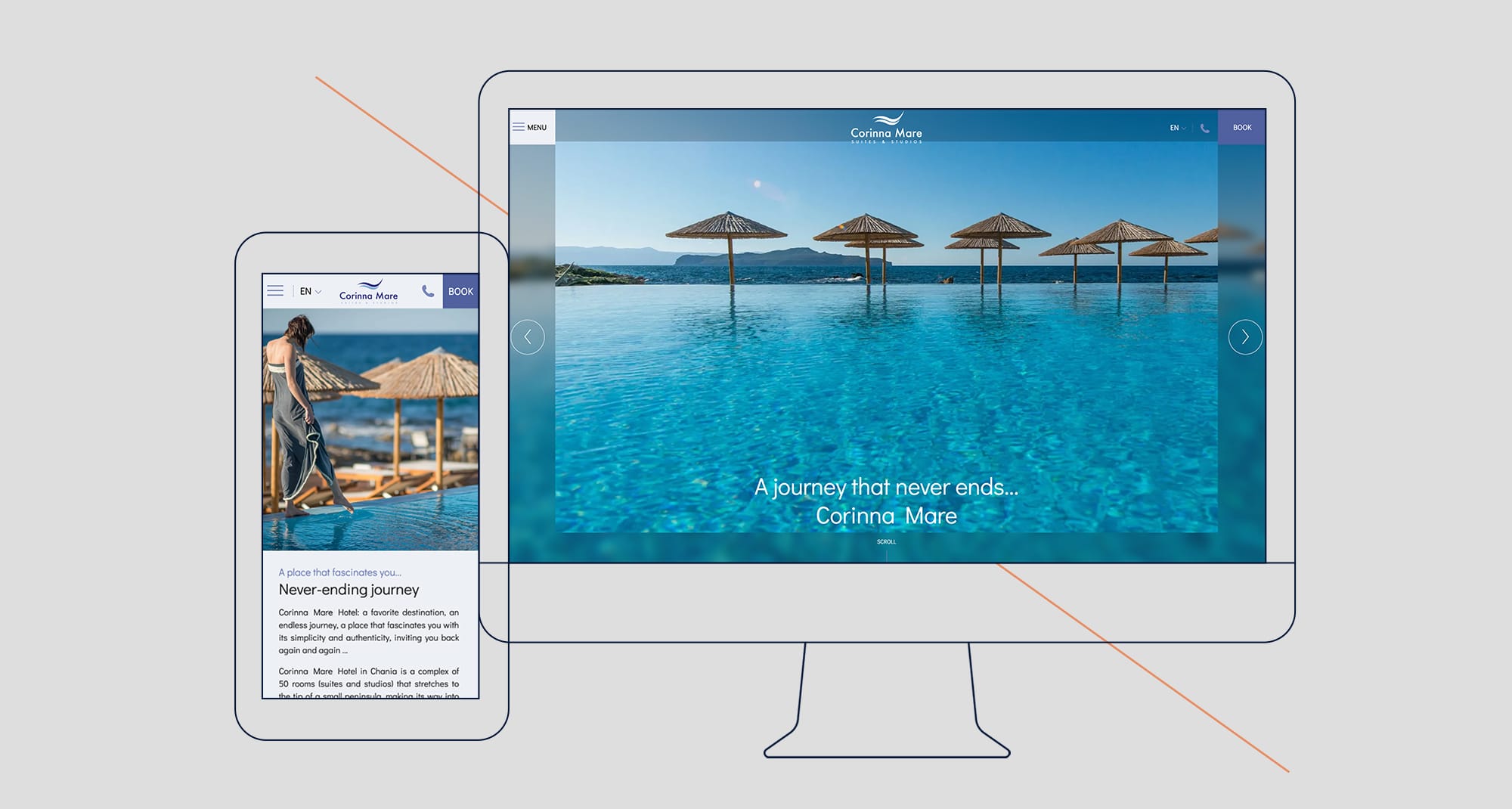 Advancing its cooperation with Hotelwize, Corinna Mare created its new website using our Design Hotel Canvas. Based on the canvas's modern lines and adopting lifestyle images, the website highlights the hospitality experience that the hotel guests will have during their stay. The website features smooth localization versions in six different languages. Combining the inspiring design of the canvas with the Liquid integrated booking flow, the website boosts the direct reservations of the hotel and increases its sales. Hotelwize offers a complete solution for hotel websites, that lets hoteliers get in a few days impressive and flawless websites for their properties, with state-of-the-art technology and all the features that will enhance the hotel's brand and increase its sales.